Home > PARTNERS & SPONSORS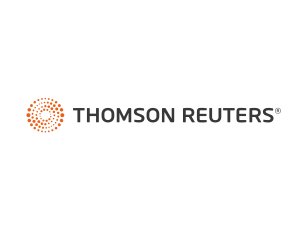 Thomson Reuters is a company that has been around for more than 170 years. We are a world-class enterprise-level professional information service provider, combining professional knowledge with innovative technology to provide core intelligent decision-making information and solutions for professionals in Legal, Risk and Compliance Management and Global Trade Management. In 1871, Reuters set up its first office in China in Shanghai. Rooted in China for 150 years, Thomson Reuters has continued to develop and innovate.

Regulatory Intelligence and Compliance Learning
Thomson Reuters provides compliance professionals with an intelligent information platform for automatic collection, monitoring, and analysis of regulatory intelligence, allowing you to easily follow data in different areas of the banking, financial services, and insurance industries in real time, and grasp the changes in compliance information. We also provide enterprises with tailor-made employee compliance training programs, including courses on anti-money laundering, anti-corruption, data security, and employee code of conduct, to escort corporate compliance.
Practical Law and Westlaw
Thomson Reuters also has a Legal Division, which helps legal professionals conduct legal practice and business management with comprehensive content, proprietary technology, and expertise. We have Westlaw, a database that provides comprehensive online retrieval of legal information, and Practical Law, a database that focuses on retrieval of legal practice information. Within 5 minutes of the U.S. High Court making a case judgment, all judgments and files will be entered into the legal knowledge base of Thomson Reuters. Our legal department has been serving the legal market for more than 200 years. With many world-renowned legal product brands, we are the most leading and most trusted partner in the legal industry.