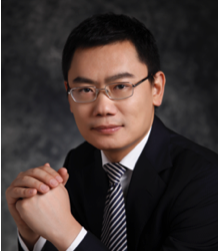 Xinglei WANG
General Counsel
State Grid International Development Co., Ltd.
Mr. Xinglei WANG, General Counsel of State Grid International Development Co., Ltd. The legal team led by him takes advantage of the hub advantage of "business & function", deeply participates in the decision-making of major issues in all aspects of the project, provides legal guidance, conducts compliance reviews, and transforms post-relief into pre-prevention, and truly realizes "business law integration." It has pioneered the establishment of a compliance system of "rooted business, trigger management, classified disposal, and throughout the entire process" in line with the company's characteristics.

At the same time, he led the team to witness the company's internationalization process, participated in all overseas stock mergers and acquisitions, greenfield project development, financing, bond issuance, etc., and assisted the company in completing the investment and operation of 12 overseas assets in 9 countries and regions on 4 continents.
From 2019 to 2020, he led the legal team to overcome the impact of anti-globalization, protectionism and the Covid-19 pandemic, and achieved new breakthroughs in the projects, successfully completing the acquisition 49% stake in Oman Electricity Transmission by State Grid Corporation of China, the wholly-owned acquisition of Chile's Chilquinta Energía's 100% stake and SGCC and Naturgy Group signed an agreement to purchase 96.04% of the shares in CGE.