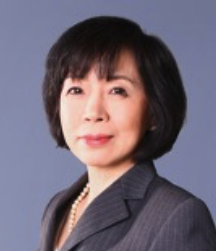 Joan Pan
Senior Vice President
H3C Technologies Co., Ltd.
Joan Pan is the Senior Vice President, Chief Ethics and Compliance Officer of H3C Technologies Co., Ltd. She is responsible for promoting compliance culture, providing compliance guidance, achieving the goals of the compliance program, identifying and auditing compliance risks, and implementing the company's principle of zero tolerance for internal corruption to ensure that the company's management and employees abide by applicable laws and regulations, and company policies and procedures, so that the organization's behavior conforms to the company's business code of conduct.
Previously, Joan was the Vice President of the HP Networking Compliance Office. In this role, Joan was responsible for the HP Networking's compliance with US and Chinese trade laws and regulations, anti-corruption and social responsibility requirements, as well as the Chinese cybersecurity regulations.
Before joining HP, Joan was the Vice President of Global Trade Compliance at Avnet, Inc. Joan also led and established the global trade compliance program for Ricoh US and Merck & Co., Inc., and led both companies into US Customs' Importer Self-Assessment program. Joan is a highly qualified compliance professional with extensive internal control skills. Joan also has extensive experience in global logistics, distribution, procurement, OEM customer management and other supply chain functions.